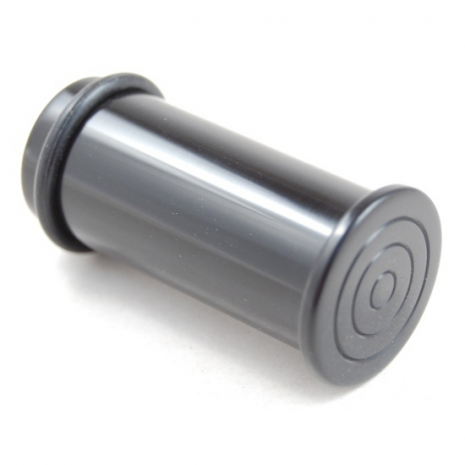 stretch
Transscrotal polymer plug
Transscrotal plug in white PTFE or black DELRIN with a groove for o-ring. Default wearable length (between plate and o-ring) is 40 millimeter. Pleasy specify desired length otherwise.

Note: PTFE only can be autoclaved. DELRIN should be soaked in decontaminating solutions.
Shipping information: For diameter above 17 mm, please select "colissimo international"