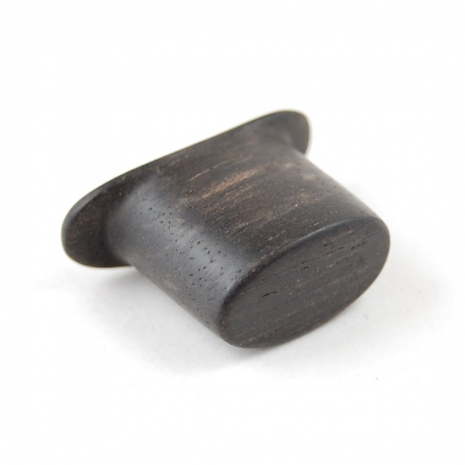 Oval Ebony Labret with rond base and flaps. This shape is designed for bigger sizes. Standard length is 14 mm (please specify any other desired length)
The oval can be more or less elongated, so you need to choose the height and width. To find the equivalence with round diameter, made: Length + Height / 2

Can not be usued for stretching, please use for in healed piercing only.